OmegaBrite has set the Gold Standard for 17 years in the Omega-3 industry for science, concentration, and purity.
OmegaBrite is an extremely pure, high EPA, pharmaceutical quality 90% Omega 3 fish oil, fatty acid supplement.
OmegaBrite's unique 70% EPA (7:1 EPA/DHA) promotes essential anti-inflammatory balance for positive mood and cognitive clarity; heart, joint and eye health; with no aftertaste.
WE ARE INSPIRED BY YOUR VALUES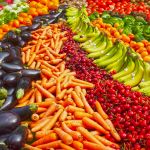 Non-GMO
We believe that our ingredients are the best just as they are found in nature.
That's why we never use GMO sources.
You can trust that all of our OmegaBrite products are certified non-GMO.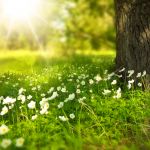 Sustainable
Environmental sustainability is more important than ever. Our omega-3 oil is Friend of the Sea certified. That means that we adhere to strict standards to prevent over fishing and ensure the stability of marine eco-systems.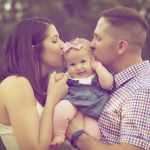 Quality
For us, setting the golden standard in omega-3s wasn't enough. That's why we raise the bar day after day by testing every batch before, during, and after production. We go above and beyond industry standards by also testing each batch at six month intervals for three years post production.
Our Products
Receive a 10% discount when you choose an item with the word
"AutoRefill" to sign up for a monthly automatic shipment and charge!*
*Terms and Conditions apply.
Our extremely pure 90% Omega-3 supplement has been scientifically formulated to promote many benefits:
What People Are Saying About OmegaBrite
"I've been using OmegaBrite daily for the past month and have enjoyed the mood-boosting effects! It's also known to promote cardiac health, emotional wellbeing, joint health and cognitive clarity (mommas we need this!)"
"I've been taking OmegaBrite for a while now and have really noticed less joint pain and stiffness and even a more positive outlook.

OmegaBrite is the best Omega-3 supplement I have taken for my arthritis pain!"
"I take OmegaBrite Omega-3 supplements, my whole family is on OmegaBrite, and I recommend OmegaBrite to all my patients."
The latest OmegaBrite articles
sarah
Department of Medicine, Albany Medical College, NY 12208. Forty-nine patients with active rheumatoid arthritis
sarah
"Dietary Omega-3 Fatty Acid Supplementation and Naproxen" Rheumatoid Arthritis: Study Evaluates Omega-3 and Nonsteroidal
sarah
Fish oils are a rich source of omega-3 long chain polyunsaturated fatty acids (n-3